Lisa Nicolosi Photography
St. Patrick's Church Southold NY Wedding Photographer
If you are planning a North Fork wedding and want to have your ceremony in a church, St. Patrick's Catholic Church in Southold NY looks like it is straight out of a storybook.

I had always wished to photograph a wedding ceremony at this church. I would drive past it and hope that my wish would come true. This photo was the first wedding I had photographed there and I could not have asked for a more ideal scenario.
Sunny day, picturesque blue sky, puffy white clouds and a heavenly breeze that lifted this bride's cathedral veil.
I love when my photographic wishes come true!I have since photographed several weddings there but have not had the good fortune of weather that I had on this particular day. Nevertheless, this architectural gem is always beautiful.
Here are some ceremony images from the same wedding to take a peek on the inside. I love the doors and the open beam ceiling.
One of my favorite Nikon lenses is their 14-24mm. I always use this lens with church weddings as it showcases architecture and interior spaces, adding variety of unique perspectives to the final wedding gallery.
If you are planning an East End Long Island church wedding ceremony on the North Fork, St. Patricks is a wonderful choice.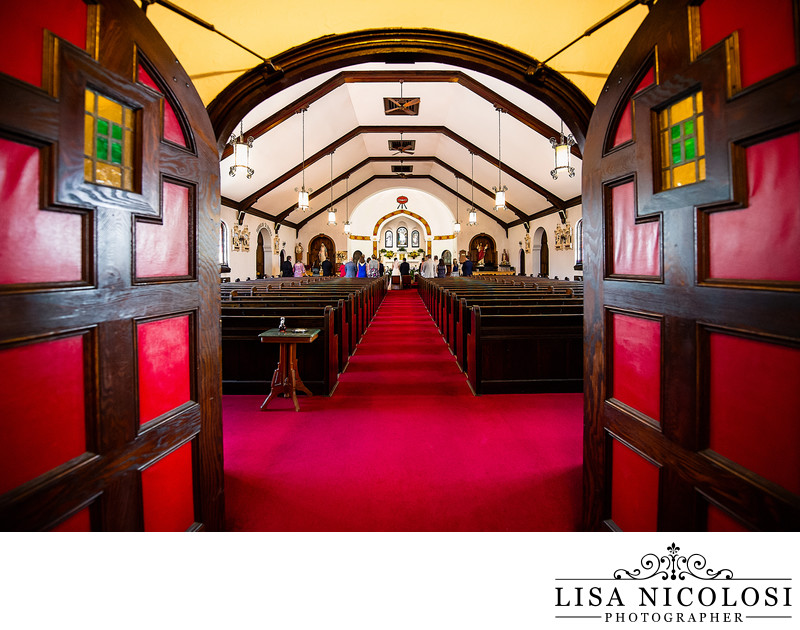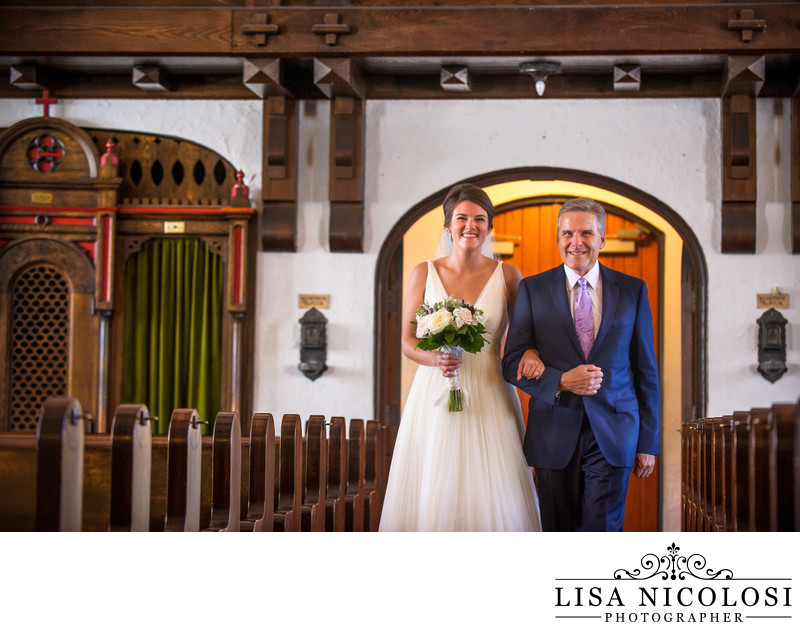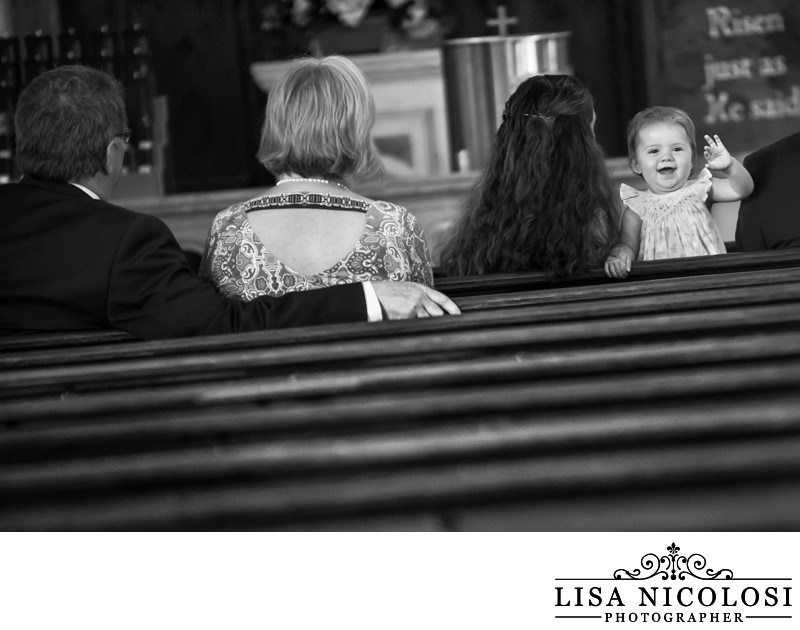 Location: 52125 MAIN ROAD, SOUTHOLD, NY .