Lisa Nicolosi Photography
Pridwin Hotel Shelter Island Wedding Photographer
Pridwin Hotel Wedding Photographer - Shelter Island NY
The Pridwin Hotel is an outstanding venue for your Shelter Island wedding. It has a unique combination of New England charm and spectacular waterfront views. It truly is Long Island's East End paradise!
The Shelter Island Ferry runs from the North and South Forks in Greenport and Sag Harbor and it is only a 10 minute ferry ride.

In this photo of the bride and groom walking I love that it showcases the bride's gorgeous Kleinfeld wedding gown and shoes and the contrast of their attire against the natural settings.
And I like to give them something to do as natural moments will unfold as a result. Like here, as the groom looks back at his bride and they smile at one another.
I always strive to provide a variety of bride and groom portraits and not every couple is keen on posing, so walking together gives them something to do -thus putting them at ease.
And having the couple enjoy their day is of utmost importance to me.
Shelter Island Wedding Photographer
This bride and groom are avid sailors and they actually live on Shelter Island so it was only fitting to choose the dock for their "first look" and some of their portraits.
I love the nautical colors of the kayaks that seem to really pop on this overcast day. The bride's stunning Kleinfeld Wedding Gown showcases nicely alongside the groom's blue suit. An excellent choice for a nautical wedding.
Their wedding ceremony took place at the pool. Midway through the ceremony a beautiful sailboat passed by.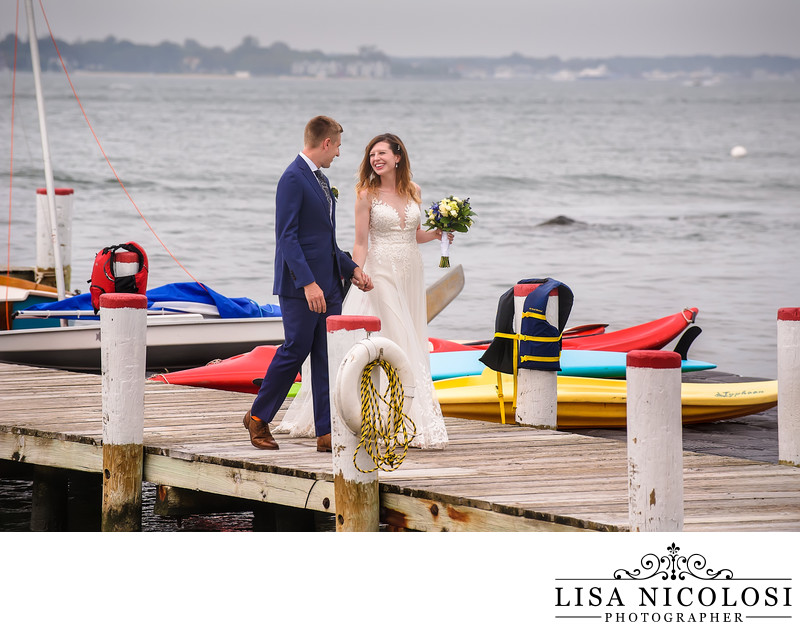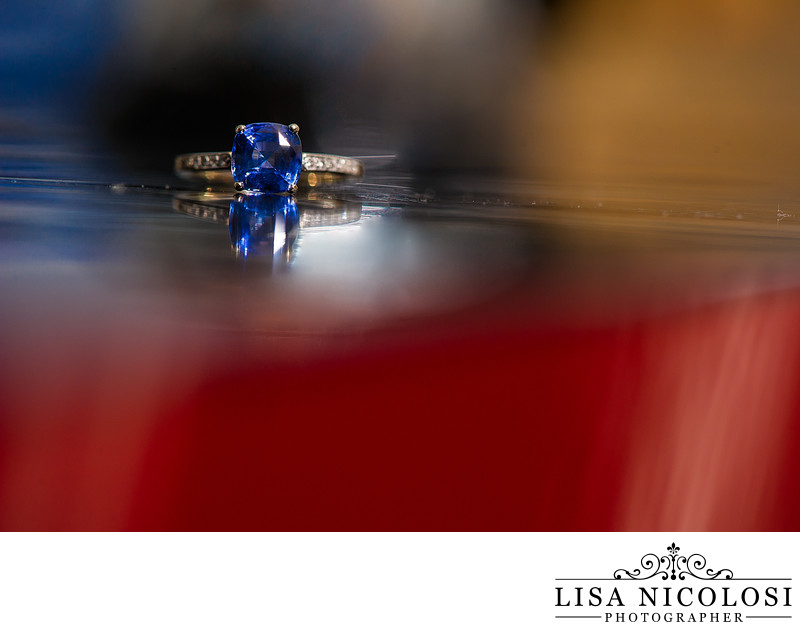 Location: 81 Shore Rd, Shelter Island, NY 11964.