Lisa Nicolosi Photography
Pellegrini Vineyards Wedding Photographer North Fork
Pellegrini Vineyards Wedding Photographer
This wedding ceremony photo was taken at Pellegrini Vineyards in Cutchogue NY.
Cutchogue is in the heart of The North Fork - Long Island's - East End wine country.
Pellegrini's grape vines grow amidst their rolling hills - making you feel as though you have been transported to Italy. And it makes for a most idyllic wedding ceremony location.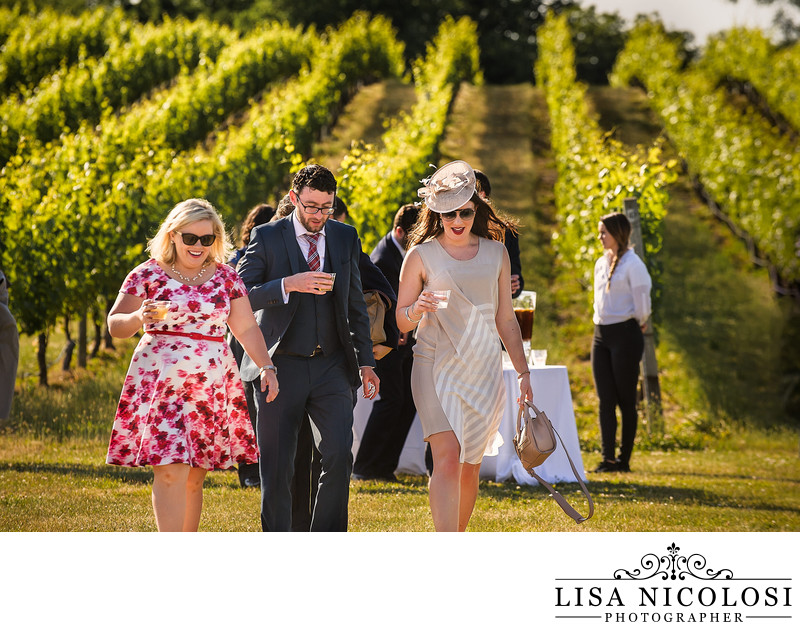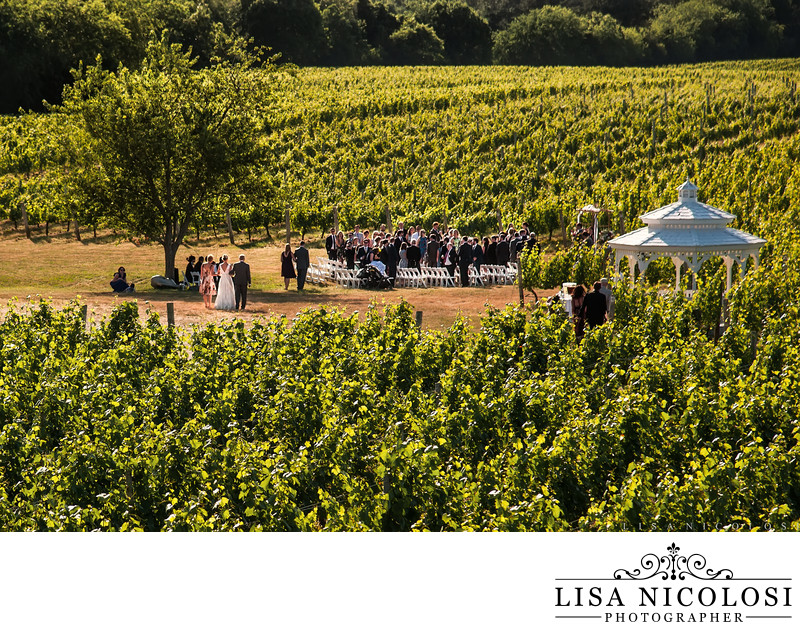 The entire wedding took place on Pellegrini's site. From the bride getting ready through the reception. There is a large tasting room upstairs with lots of natural light, wood floors and scenic views that acts as a wonderful bridal suite.
The groom and his groomsmen got ready in the wine cellar. The wrought iron gates, and barrels make for additional, romantic bride and groom photo opportunities as well.
I love to showcase dramatic light in my work and by using a small aperture and slightly underexposing the scene I was able to capture the sun as a starburst and retain the amount of saturated color I was looking for.
I always strive to show the ceremony scene from several angles by changing my stance and using a variety of focal lengths.
Pellegrini and their wonderful caring staff made a tremendous impression on me when I photographed this wedding and I cannot wait to go back.
If you are planning a North Fork wedding and are dreaming of winery nuptials I cannot recommend them enough.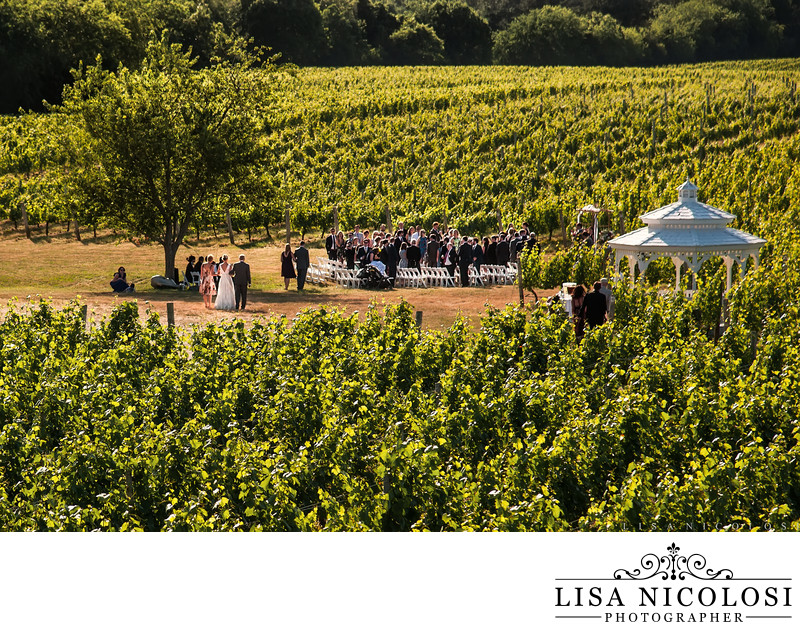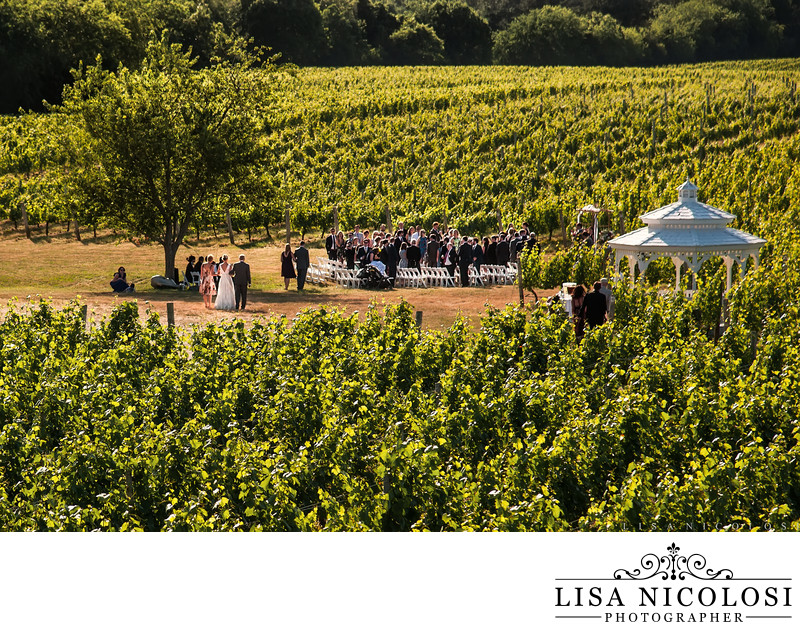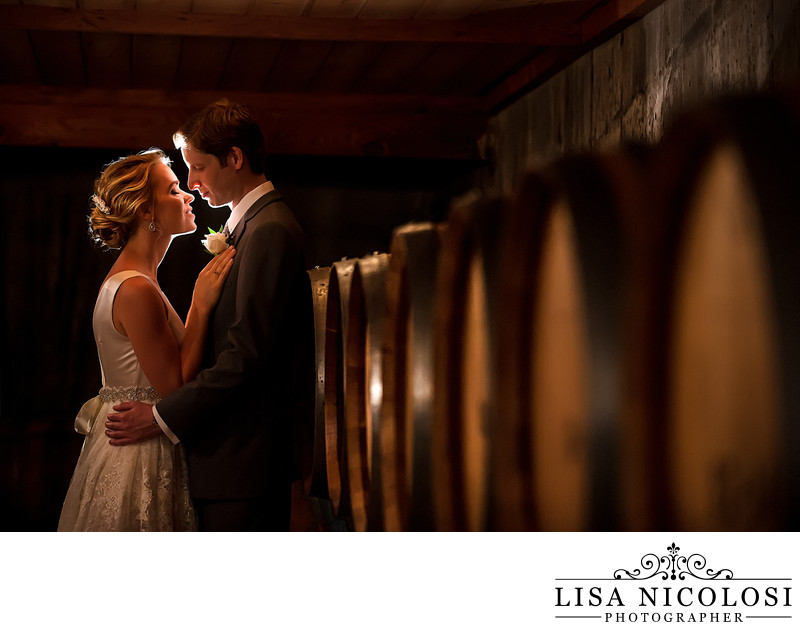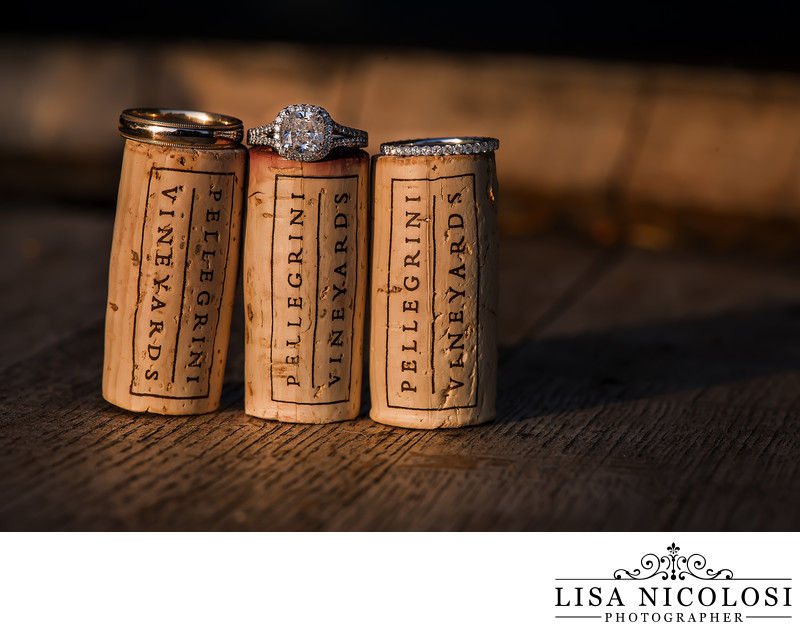 Location: 23005 Main Rd, Cutchogue, NY 11935.