Lisa Nicolosi Photography
Montauk Lighthouse Wedding Photographer
I took this photo at the historic Montauk Point Lighthouse . It is an amazing location to host your wedding ceremony.
The lighthouse is not only a historic landmark but an iconic one. If Montauk holds a special place in your heart what greater location to choose?
After the ceremony we walked around the grounds for some bride and groom portraits together. I thought including the iconic tower viewer was a fun and whimsical twist. I love graphic, artful, simple compositions like this. I love that he bride and groom are laughing and sharing a fun moment together.
The views are breathtaking too and there are so many niches and backdrops to use.
Montauk Point is a magical place and what made this wedding extra special is that the bride is actually from Montauk.
Whether you actually get married at the lighthouse or not, you may want to consider carving out some time to take photos there.
If you are looking for a Montauk wedding photographer, I hope that you contact me today; I would love to be your wedding photographer.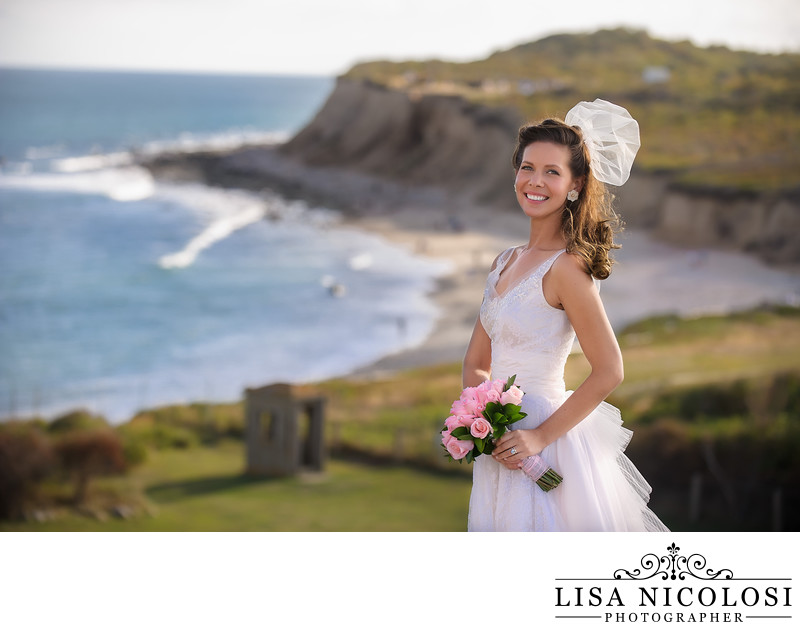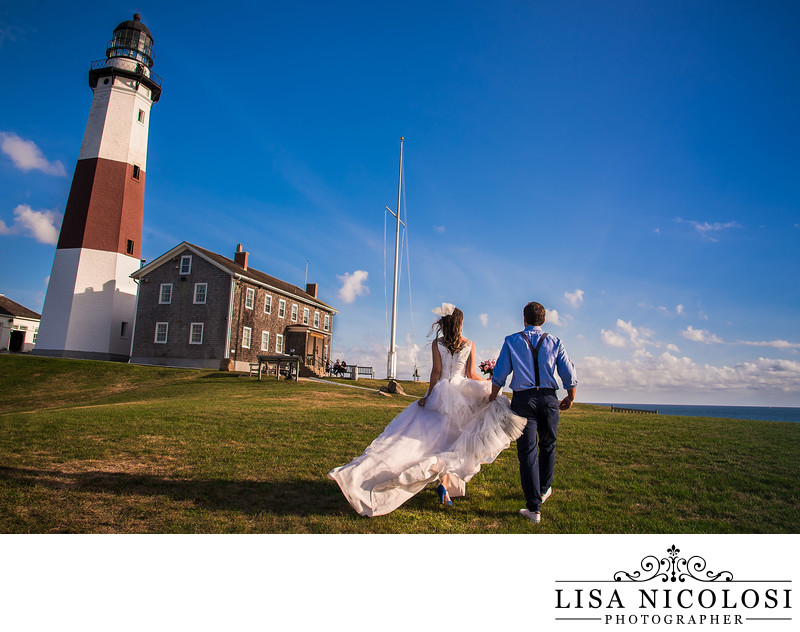 Location: Montauk Point State Park, 2000 New York 27, Montauk, NY 11954.