Peconic River Herb Farm Engagement Photos
This engagement portrait was taken at Peconic River Herb Farm in Calverton, NY.
Peconic River Herb Farm is a specialty plant nursery on the Eastern End of Long Island and they sell a lot more than herbs. And the owner is kind enough to allow engagement sessions to be photographed there.
As a nature lover, I really enjoyed using this location for this engagement session. It has an abundance of gardens, a rustic barn with a cool attic and several greenhouses with just enough privacy on it's 14 acres of riverfront property.
In this image I put my Nikon 70-200 mm lens up against the nearby shrub to create the "bokeh balls" of color. And I love how happy and connected this couple looks in the photo. It is a sweet and tender image and as always I adore to use color and dramatic light in my work.
More images from this session can be seen on my blog post here.
And on a side note, I also happen to love to buy my plants here. I am happy to support this wonderful nursery for the unique/high quality plants that they nurture and sell.
So far I have only photographed an engagement session here. However, when I did; a wedding was being set up, both a ceremony site and a reception tent.
I would love to photograph a wedding at the Peconic River Herb Farm. I love the rustic feel and the peaceful park like setting. It is a unique location affording a variety of backdrops to produce creative/artful wedding photos.
If you are an adventurous couple that loves and appreciates the beauty of nature, i highly recommend the Peconic River Herb Farm. And I would love to be considered to photograph your wedding. Please visit my contact page or give me a call at 631-747-5645.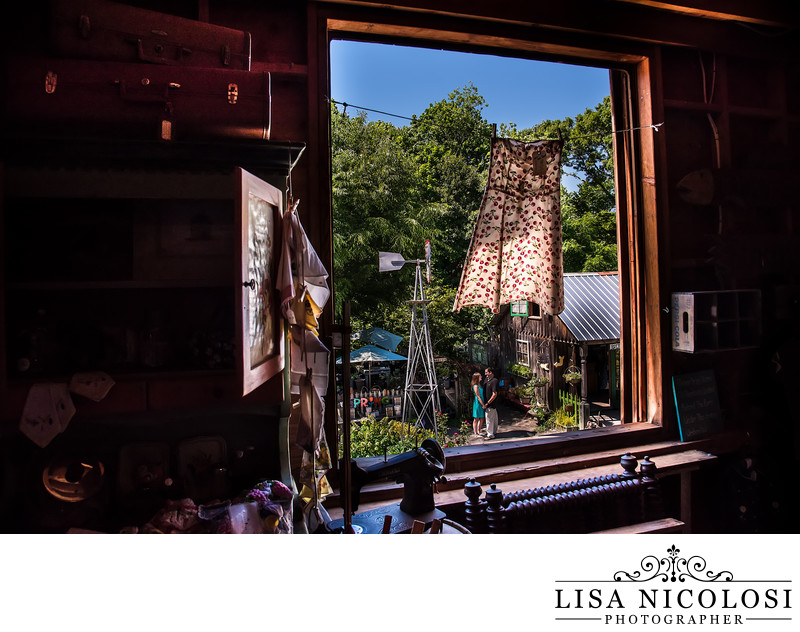 Location: 2749 River Rd, Calverton, NY 11933.