Fun Long Island Engagement Session - Karaoke at Station Pub
Long Island Engagement Sessions should be fun!
And the photos should reflect your personality and who you are as a couple.
This fun engagement photo was taken at the Station Pub in Sayville where the bride and groom to be are regular Karaoke singers every Monday night.
If you are looking to do something fun for your engagement session, consider doing something you both enjoy doing as a couple.
It could be karaoke or so many other possibilities such as: cooking, hiking at a favorite park, walking through your favorite town, cycling, boating, walking your dogs, cuddling your cats, paddle boarding, visiting a special eatery or coffee shop, theatre, music, art museums etc. etc.
This is especially helpful is the bride or groom to be is camera shy or dreads having their pictures taken. Photographing you in your element having fun will relax you and result in natural portraits and moments.
For this session we started off at Islip Grange Park and took some romantic and natural engagement portraits and then after a quick wardrobe change, we went to the Station Pub for some Karaoke singing.
Here the groom to be is belting out the song, "As Long As You're Mine" from the Broadway play Wicked.
This provided the couple with a variety of images that were personal to them and reflect who they are as a couple. Furthermore, they had fun making this memory together and having it documented.
More images from this session can be seen on my blog post here.
With this approach you won't regret having an engagement session! Lock down fun and beautiful portraits of yourselves now, at this age; once you get married you will become even busier and may never find the time.
It also allows us to get to know each other better before your wedding day, thus making you more comfortable in front of the camera.
If you are considering an engagement session, I would love to photograph this exciting time in your life.
I am located in Babylon, NY; but I am available for travel; from New York City to Montauk Point!
Please get in touch with me via my contact page or give me a call at 631-747-5645.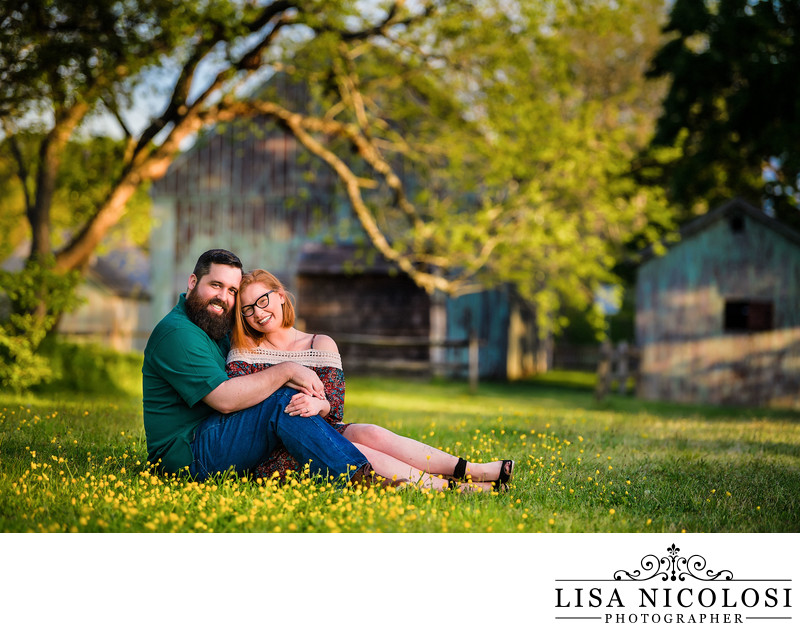 Location: 3 Lakeland Ave Sayville, New York 11782.