Best Montauk Proposal & Engagement Photographer
The Montauk Lighthouse is a picturesque place to propose marriage to your future fiancé and makes for spectacular engagement photos - especially at Christmastime!
The Christmas lights decorated on the Lighthouse look magical and festive - perfect for December proposals.
Every year The Montauk Lighthouse is decorated with Christmas Lights and they have an annual Holiday lighting ceremony.
Montauk is especially beautiful and relaxing during the off season.
Whether you are planning a marriage proposal , are already engaged and want engagement photos - the Montauk Lighthouse is such a scenic backdrop.
When I took this photo - it was a very overcast day and the sun had already set - it was "blue hour" - my assistant held an off camera flash for flattering light on the couple. I would not have been able to get these results without using a lighting assistant. This is one of the reasons I prefer to always have an assistant with me during proposals, engagement sessions and weddings.
More photos from this proposal can be seen here on my blog.
If you are looking for a Long Island proposal and engagement photographer - please get in touch with me via my contact page or text me @ 631-747-5645.
I would love to capture your surprise marriage proposal or engagement session against the beauty of Montauk NY or the beaches in Manhattan or NYC.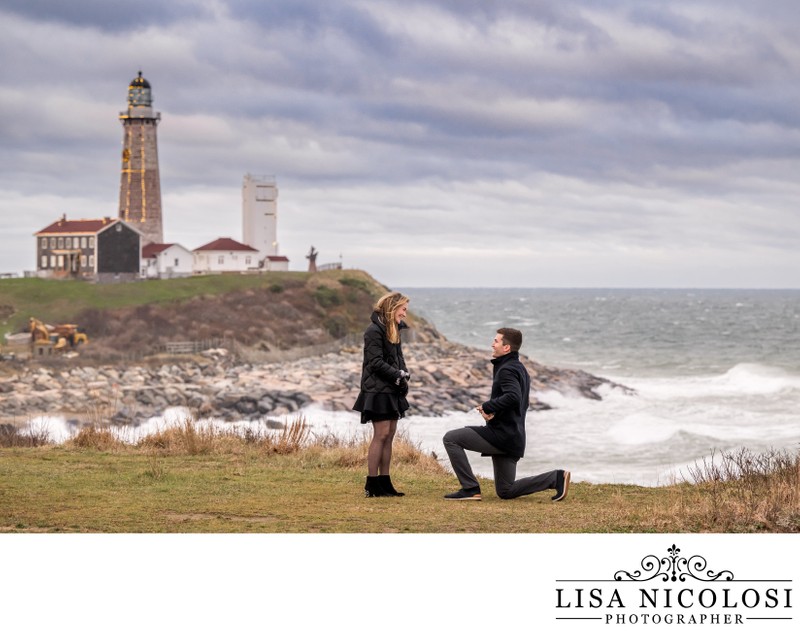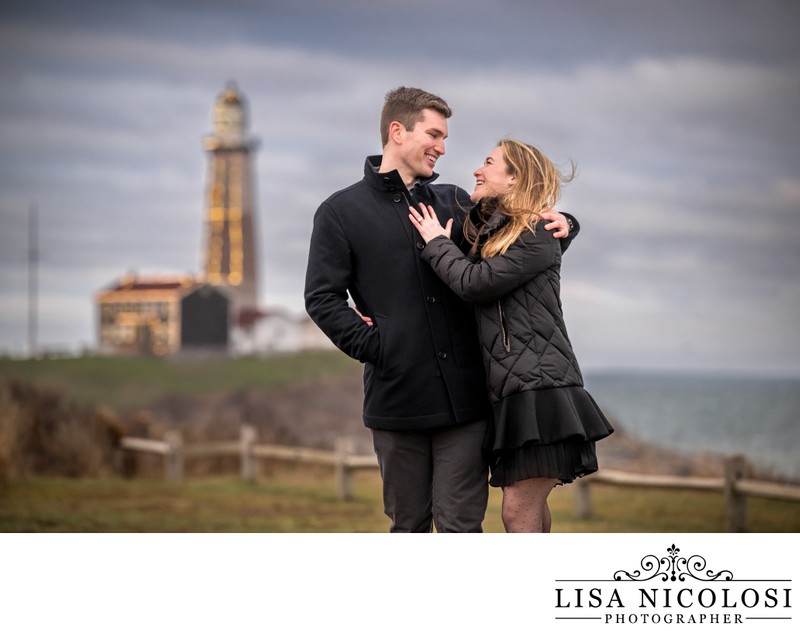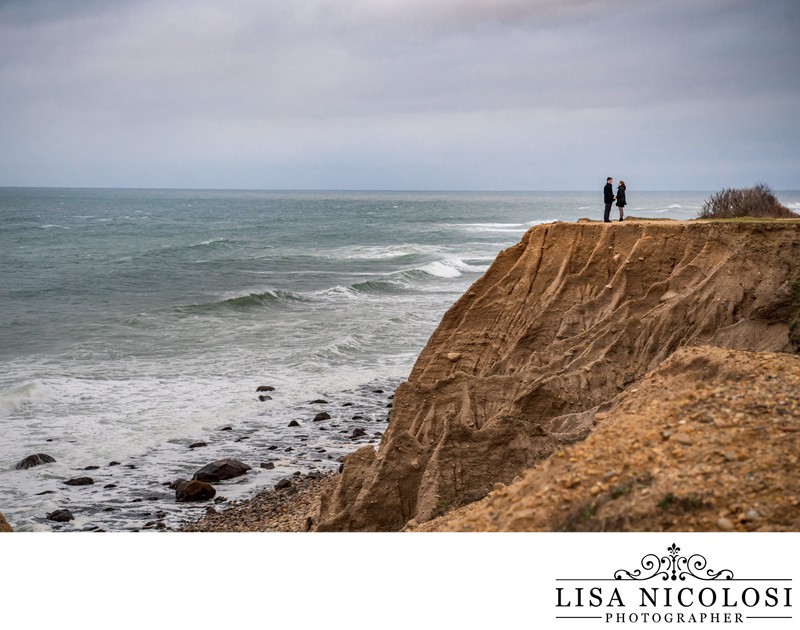 Location: 2000 Montauk Hwy, Montauk, NY 11954.