Lisa Nicolosi Photography
Hempstead House Wedding Photographer - Sands Point
Hempstead House Wedding Photography
This bride and groom portrait was taken at The Hempstead House, a tudor style castle and one of four historic mansions within The Sands Point Preserve on the original Guggenheim Estate.
If you are planning your wedding and looking for a unique venue – look no further than historic The Hempstead House.
Stunning architecture inside and out including a grand staircase, magnificent gardens and panoramic views of the Long Island Sound make for many wonderful wedding photo opportunities.
This wedding had 300 guests indoors which is maximum seating capacity.
The cocktail hour was held outside overlooking the water in the back of the estate.
I only had 10 minutes of photography portrait time with just this bride and groom.
I always want to create something unique for my brides and grooms. Like here, using foreground bokeh for visual depth, gorgeous backlight that catches the bride's cathedral veil and including iconic architectural elements of the estate in the photo too.
Another benefit to this venue is, it it rains on your wedding day, the interior is equally as magnificent for photo opportunities. So there would be no stress in coming up with a "plan B" for photos in case of inclement weather.
I hope to return to The Hempstead House in the future for another beautiful wedding.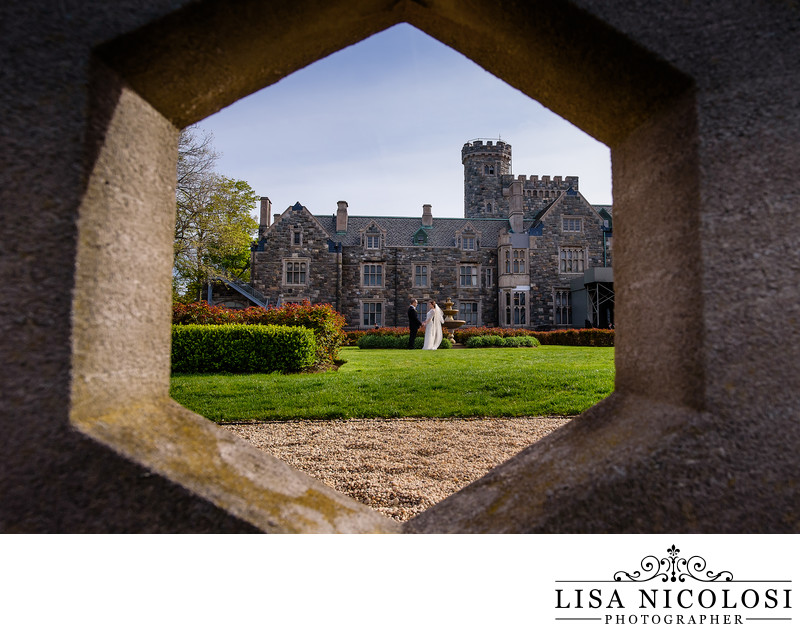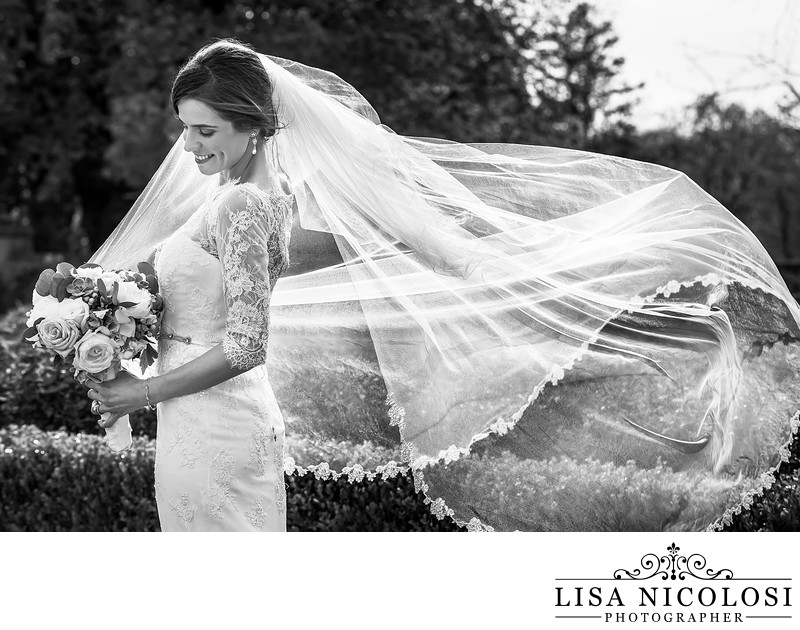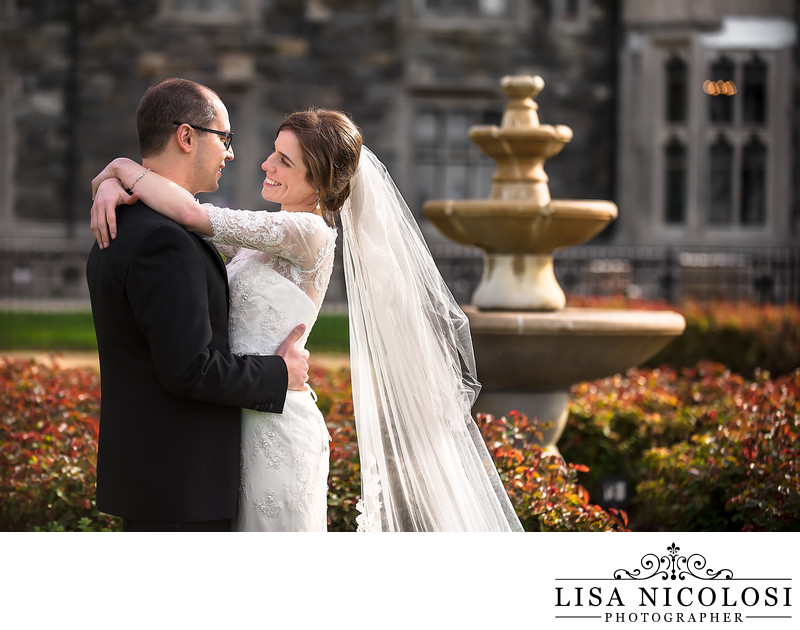 Location: 127 Middle Neck Road, Sands Point, New York 11050.