Lisa Nicolosi Photography
Shelter Island Weddings
Shelter Island Wedding Photographer - Backyard Wedding
This bride and groom had a backyard wedding at her late grandmother's house in Shelter Island New York.
This photo is one of many precious photos I took of the bride with her beloved Samoyed dog. One of the benefits of having a backyard wedding is that your pets are welcome guests!
And I love that she got down on the ground in her wedding gown to pose for a portrait with her beloved dog Kozue. Not to mention that she made her own wedding gown.
Our pets are family and are only with us for a brief time. Most couples are thrilled to have portraits taken with their pets and including them in the most important day of their lives. Here, Kozue has on a satin bow to dress for the occasion too.
I would also like to add that nerves can run high on a wedding day - so what better way to calm oneself down than to have your beloved pet by your side.
Shelter Island is my favorite place on Long Island and I love to visit, work and photograph weddings there.

Your guests will love it too. They can make a whole weekend out of it or choose to take the Shelter Island Ferry back to Sag Harbor or Greenport the same day. It is a mini excursion off the beaten path and the crowded highways of Long Island. Tranquility and gorgeous scenery abounds.
If you are a Long Islander it is like having a "destination" wedding, only local.
I highly recommend planning your day with some extra time for photos as there is so much beautiful scenery to use as a backdrop. Perfect for couples who are nature and adventure lovers.
Shelter Island Wedding Venues
If Shelter Island is a location that you want to consider for your wedding, and you do not have a relative's backyard to use...check out these wonderful venues:
Rams Head Inn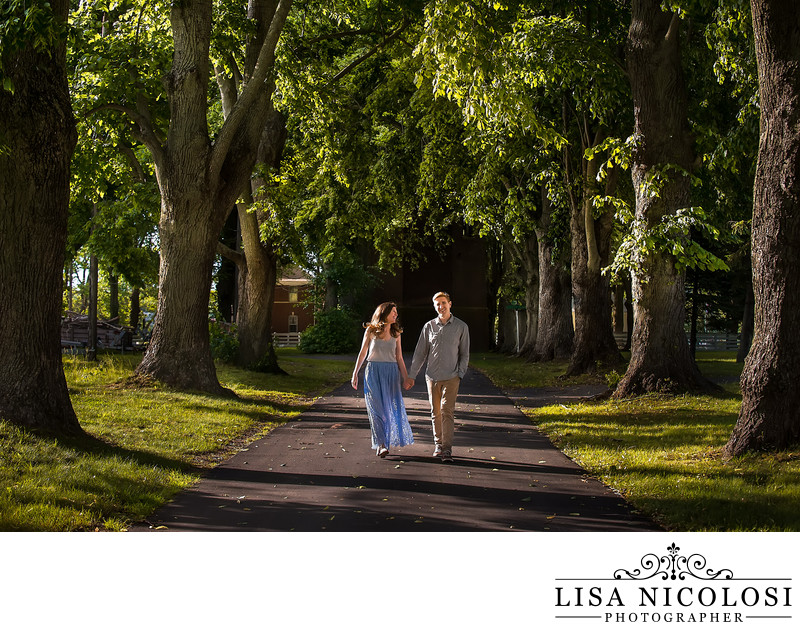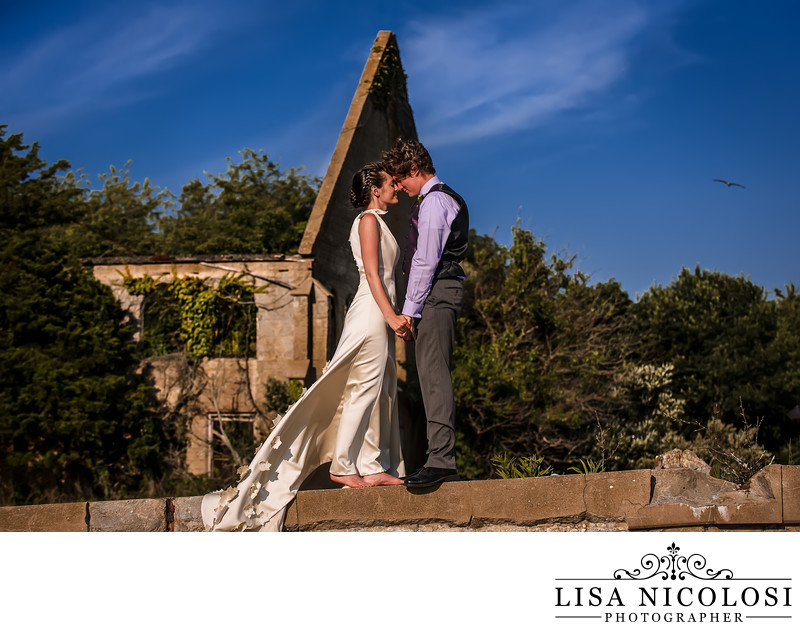 Secret location (smile).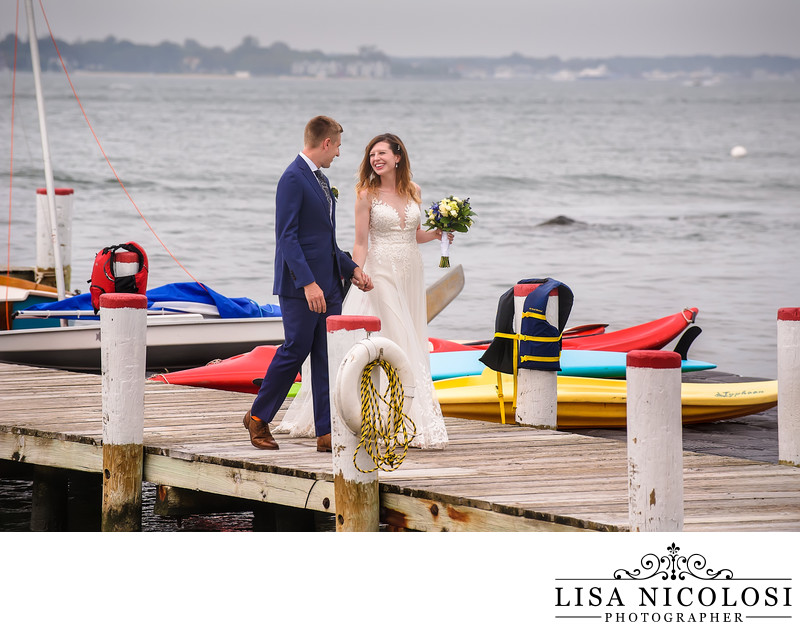 Bride and Groom on the dock in front of the Pridwin Hotel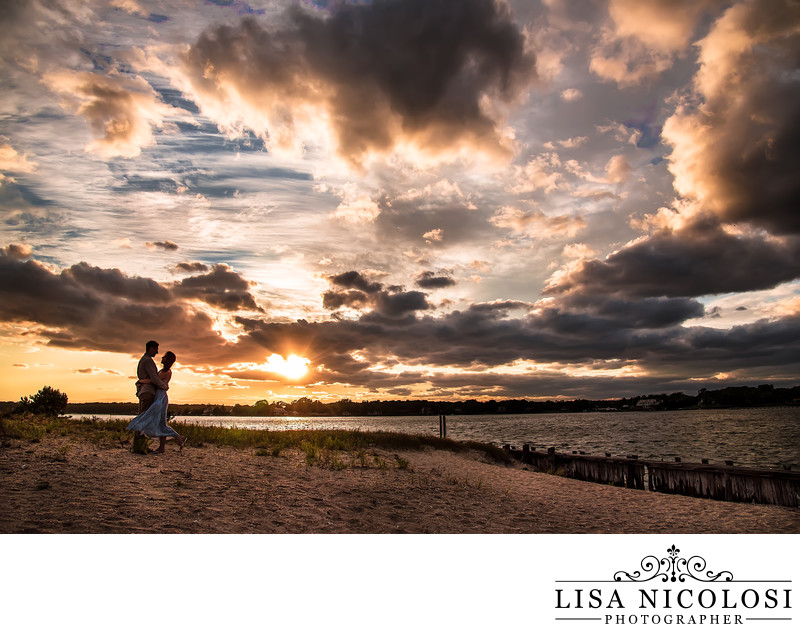 Engagement session on Shell Beach during a June sunset.
Location: Get directions 9 Heron Ln, Shelter Island, NY 11964.