Lisa Nicolosi Photography
North Fork Wedding Venues
The North Fork has become quite the destination wedding location, not only for local Long Islanders; but for out of town couples too.
I have compiled a list of some of my favorite North Fork venues for you to consider when planning your East End wedding.
The North Fork has something for everyone's taste and budget, whether you are looking to get married at a vineyard, farm, theater, mansion, barn, country club or restaurant.
I love the North Fork and hope you consider me to photograph your wedding.
Brecknock Hall
Brecknock Hall is one of those rare wedding venues that has it all.
If you love The North Fork this gem is in quaint town of Greenport in Long Island NY.
An Italianate style historic manor house that makes for a gorgeous backdrop for your wedding ceremony; as shown here during Ulrike and Andrew's late August wedding.
Charm galore on the inside. Including, a sweeping curved staircase, floor to ceiling windows that allow for natural light, gilded mirrors and chandeliers as well as separate quarters for both the bride and groom to get ready that are lovely suites.
And in the event that your wedding day is a rainy one, no worries there are plenty interesting niches and beautiful nooks inside to work with if you must take your wedding photos indoors.
Your wedding reception can be held inside if you have 80 or less guests. If you have more than 80 guests you can then have your celebration in a tent set up on their very large slab of cement providing you with an even ground and a grass/dirt free flooring.
The grounds are equally as wonderful too. Including, sprawling lawns, mature trees, a 20th century greenhouse and access (via a short golf car ride by the wonderful staff at Brecknock) to a private beach with breathtaking views of the Long Island sound. And for all the couples who are nature lovers, if the tide is just right; the shoreline will be littered with awesome boulders.
As seen in this photo: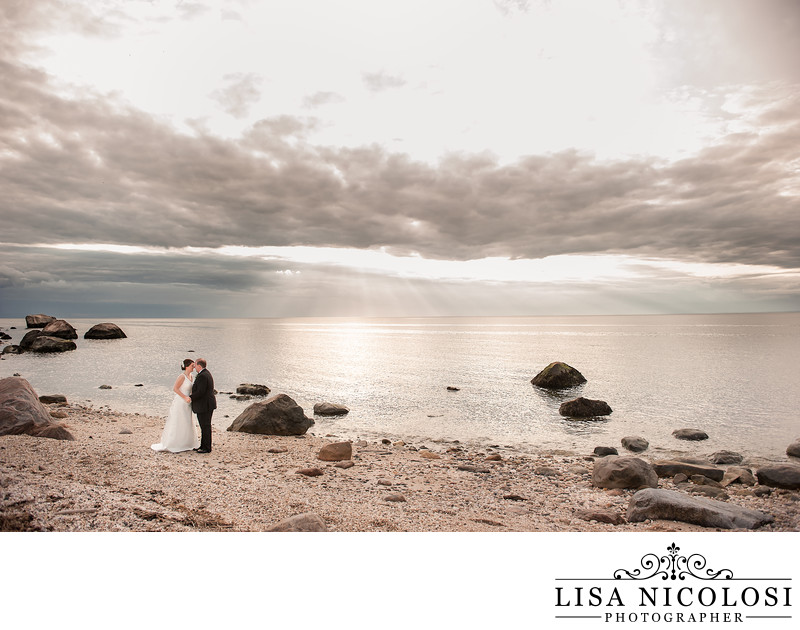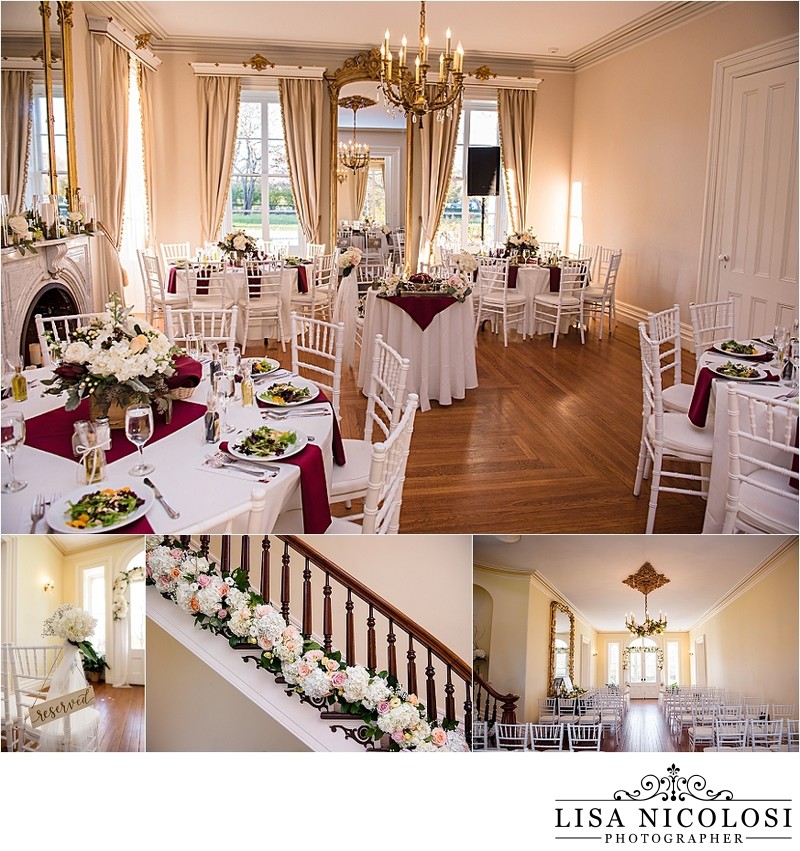 Brecknock Hall just might be my favorite venue on Long Island.
Pellegrini Vineyards
Pellegrini Vineyards is one of my favorite vineyards, located in Cutchogue in the heart of Long Island Wine Country.
Their vines are some of the prettiest on the North Fork as they sit amongst gentle rolling hills. One feels as though they have been transported to Tuscany.
There is a sunny private room with wood floors for wedding prep which is convenient should a bride or groom choose to get ready at the vineyard.
Pellegrini's wine cellar is a beauty - wrought iron gates and rustic barrels make a wonderful backdrop for photos.
Your reception tent is set up in their beautiful courtyard with cement flooring so there is no fuss with uneven ground, grass and dirt to muddy things up.
John the manager and his staff are down to earth and will provide you with outstanding service from the moment you reach out to them till the end of your reception.

The Suffolk Theater
The Suffolk Theater , located in Riverhead was founded in 1933 and restored to its full glory.
This historical art deco gem hosts concerts, cabarets and weddings!
If you are looking for a venue that can fit up to 300 guests you will want to consider this unique landmark.
Perhaps you want to have your wedding on the East End, not at a typical catering hall and not outdoors in a tent. Or perhaps you and your fiance are a theater lovers.
Whatever the case, there is no other venue like Suffolk Theater.
If you hire me to photograph your wedding at The Suffolk Theater, I will provide you with beautifully lit images. Not every wedding photographer has the experience to work in such a vast and dark space.
I set up several off camera flashes to produce professional results.
If you are considering The Suffolk Theater, I would love to be considered to photograph your wedding as well.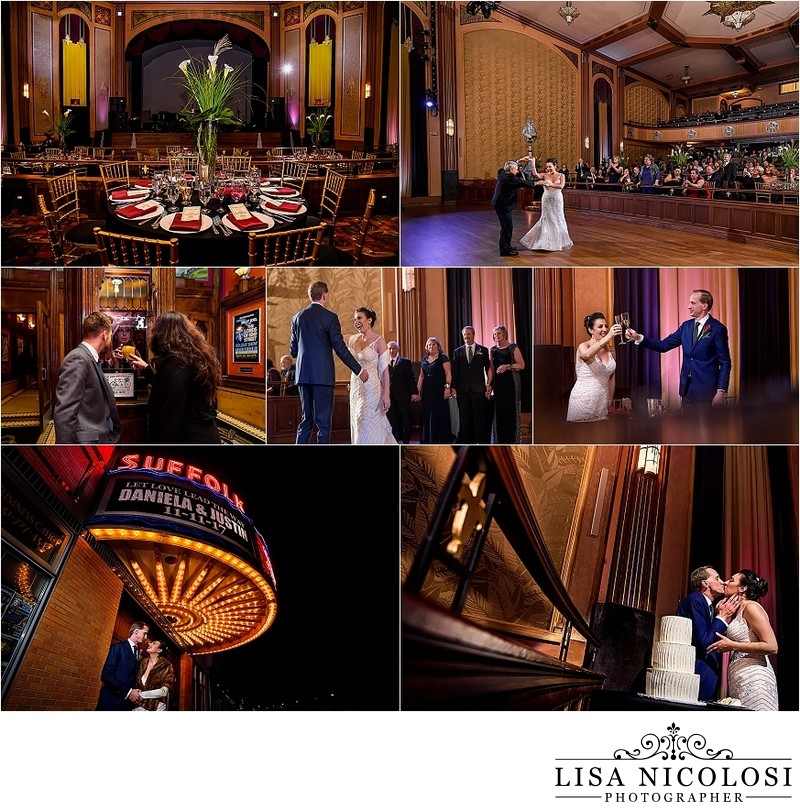 Jedediah Hawkins Inn
Jedediah Hawkins Inn is a charming venue to host your wedding located in Riverhead. It is also a boutique hotel and renowned restaurant. Conveniently, some of your out of town guests can also book their overnight rooms there too.
This Italianate style mansion was originally built in 1863 and beautifully restored to its glory.
The spacious Belvedere Suite on the third floor is a must see and makes for a most lovely and unique bridal suite. With its pitched roof lines, exposed brick and a star gazing cupola you will start your wedding day off surrounded by its many unique features.
Photo opportunities abound, stunning gardens and grounds, a rustic barn, a pergola of magical Wisteria Vines and of course the stunning mansion complete with porches and a working fountain in the front driveway.

The Old Field Vineyards in Southold
Location: 1 Brecknock Rd, Greenport, NY 11944.