Southampton Engagement Session at Scallop Pond
This Southampton engagement portrait was taken at Scallop Pond Preserve.
This 55 acre preserve is part of The Nature Conservancy featuring 3 miles of hiking trails and views of salt marshes. It is a wonderful place to observe the tides and birds and it is also a special place to this couple.
Scallop Pond Preserve is a great place for an engagement session in the Hamptons too because it offers privacy. Privacy always helps the couple relax and enjoy their photo shoot without having to be self conscious of strangers or passerbys watching.
When planning engagement sessions, selecting a location that is meaningful to the couple is always a great choice.
In this case, this is where the groom to be first said, "I love you" to his bride. This couple frequents this park on a regular basis and spend many evenings enjoying it's beauty and the solitude it offers.
Engagement photos will have a greater sentimental value and impact when they take place at at a spot that is dear to your hearts.
It could be where you had your first date, your favorite place to walk your dog, where you met or a place that you share memories together.
I always provide a variety of images from the location of choice. I saw the late afternoon sun coming through the tall grass and I knew it would make for a romantic backdrop. We were also able to catch a gorgeous sunset against the backdrop of the Peconic River. Who doesn't love a gorgeous sunset photo either for their engagement session or wedding day?!
Engagement sessions do not have to take place at one location either. If there is another nearby niche, I recommend including that if there is time. This way, your final gallery will have a variety of backdrops. For this engagement session we also visited the Southampton Firehouse where the groom to be is a firefighter. Additionally, the bride to be is a paramedic so more meaning was added to their session taking place at the Fire Department which is how these two first responders met. More images from this engagement session can be seen on my blog here.
If you are planning an East End engagement session in the Hamptons, I would love to be considered to photograph it. Please get in touch with me today via my contact page or give me a call at 631-747-5645!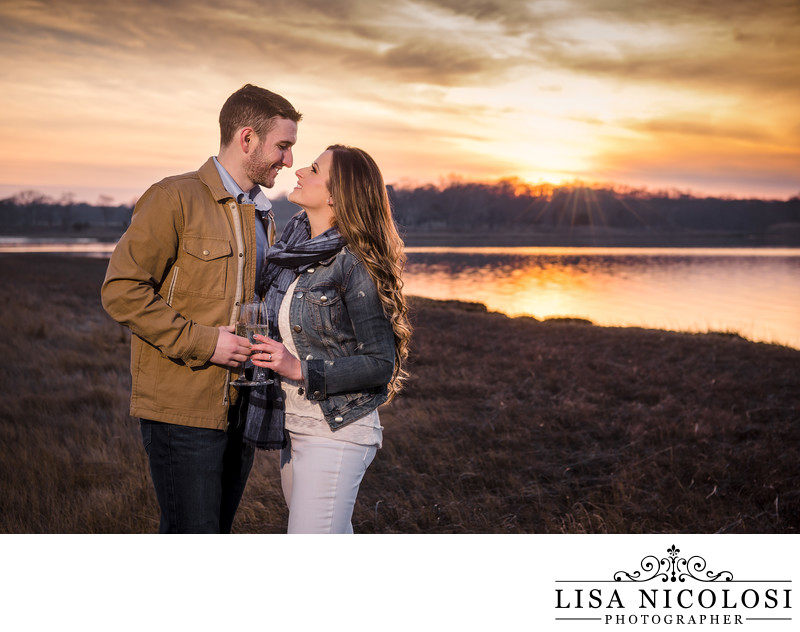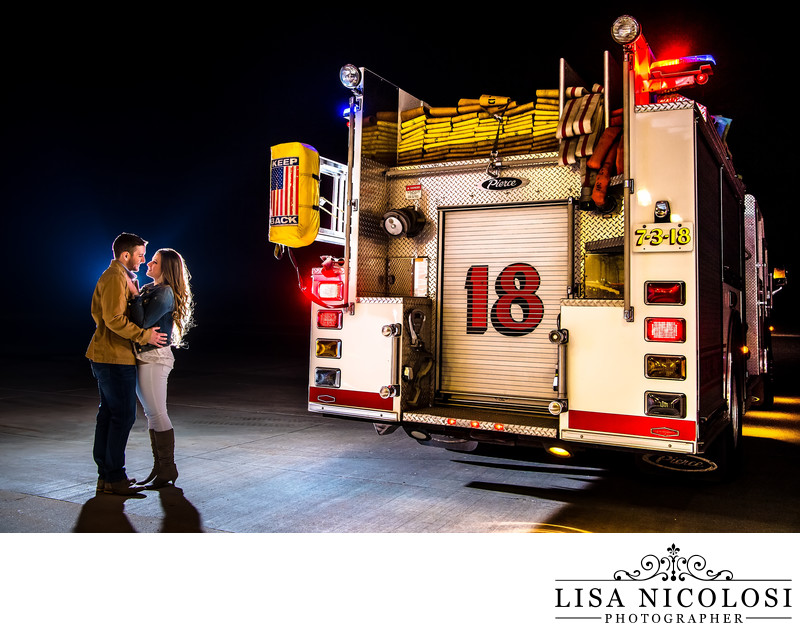 Location: K Road Southampton, NY 11968.