Best Long Island Wedding Photography
If you have recently become engaged one of the first things you will begin doing is searching for your wedding photographer. Perhaps typing, "Best Long Island Wedding Photographers" into the Google search bar, which will result in endless pages of lists and names and wedding websites; like The Knot or Wedding Wire.
So how do you pick your wedding photographer from this vast pool?
First and foremost, do not take a "Top 5 Long Island Wedding Photographers" list as having the authority on the subject and end your search there.
Many of these "lists" are simply paid advertisements not based upon the honest experience of the writer or talent of the photographer.
Some venues have a "preferred vendor list." You have to be careful here too, as many of these lists are "pay to play." The photographer is paying a commission to the venue and that is the only reason they are getting a referral on their list.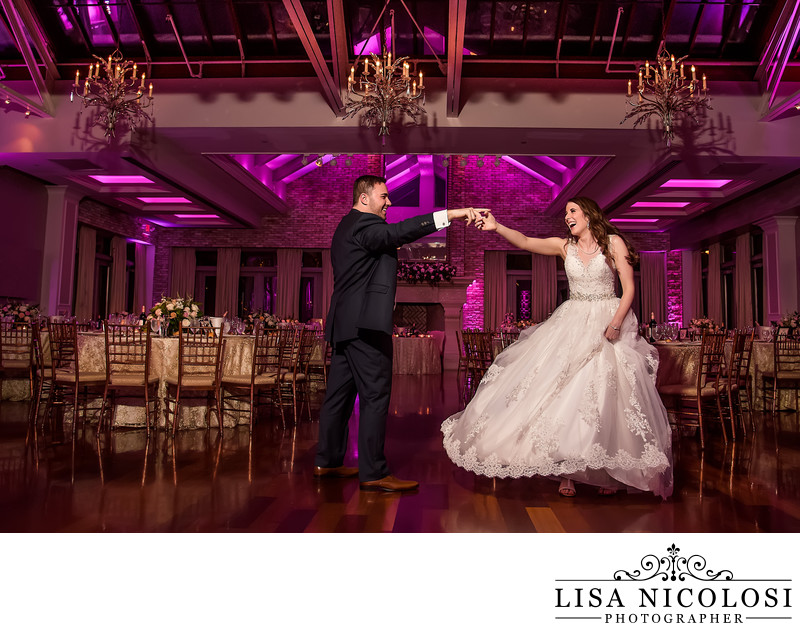 Secondly, take the time to look through the photographer's website as well as their blog, full wedding galleries, facebook and instagram pages.
It is important to see images taken in a variety of venues and lighting scenarios. Are their images consistently good from an outdoor ceremony to an dark indoor reception venue?
Professional wedding photography requires an enormous bandwidth of skills from: lighting, composition, posing, managing the timeline of the day, putting a nervous subject at ease, working with a large wedding party and family etc, etc. This is why hiring a seasoned professional is paramount.
The bride and groom portrait photo below was taken at Macari Vineyards in their Wine Cellar. It was pouring rain and the bride did not want to go outside. Macari was still open to the public and had customers in the winery.
The only place I could take wedding photos was in their wine cellar. Their rustic wine cellar is stunning, however; it is extremely dark and if I was merely a "natural light photographer", my lighting assistant and I would not have been able to create this professional/artistic portrait with gorgeous lighting.
There was no natural light to work with as there were obviously no windows in a cellar. And a mere flash attached to the top of camera would have produced dreadfully mediocre results. This is why having a lighting skillset is so important!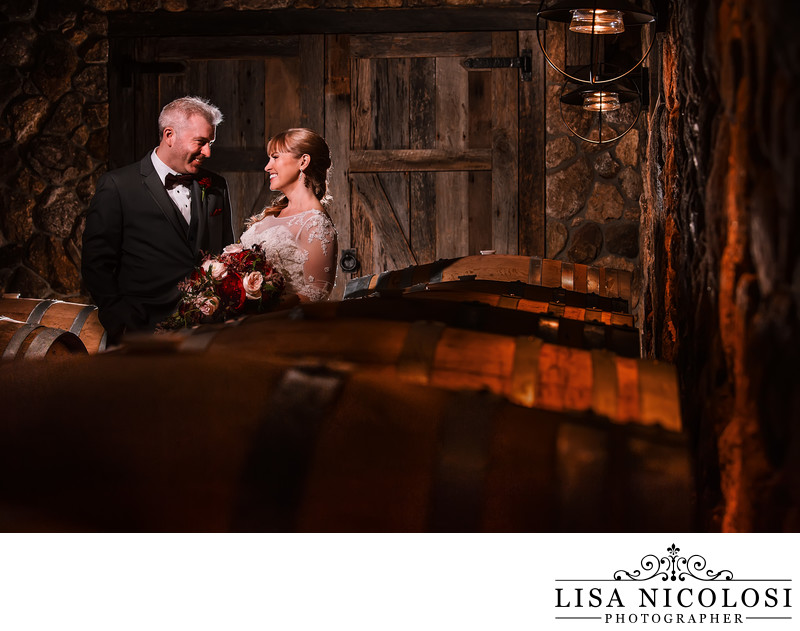 Thirdly, make sure the work that you see on the photographer's website is the actual photographer that is going to photograph your wedding.
Some wedding photography studios have multiple photographers. Their staff may come and go and the work presented in the portfolio may vastly differ from the photographer that is assigned to cover your day.
I do not have associate photographers. When someone books Lisa Nicolosi Photography, I am the photographer that photographs their wedding; not someone else or an associate. All the photos in my portfolio are mine and you can be assured that you will have the same caliber and style of work.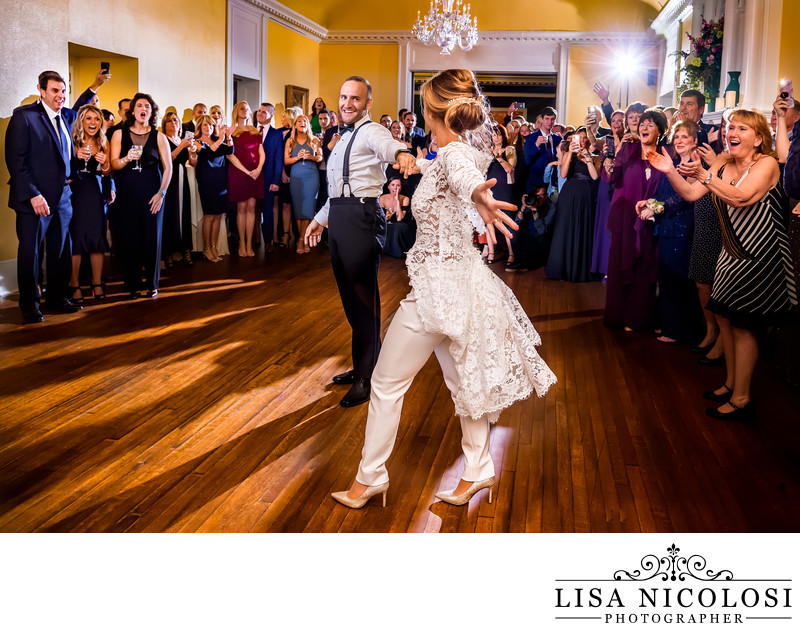 Lastly, if their work speaks to you and you feel a connection to their images and style, then reach out to the photographer.
Your wedding photographer will be with you all day and you want to connect with them as a person too, so that you are relaxed and there won't be any personality conflicts to distract you and interfere with you having the time of your life.
Also, your wedding photographer is the only vendor that is in touch with you post wedding as you await for the delivery of your images, designing of your album or ordering prints.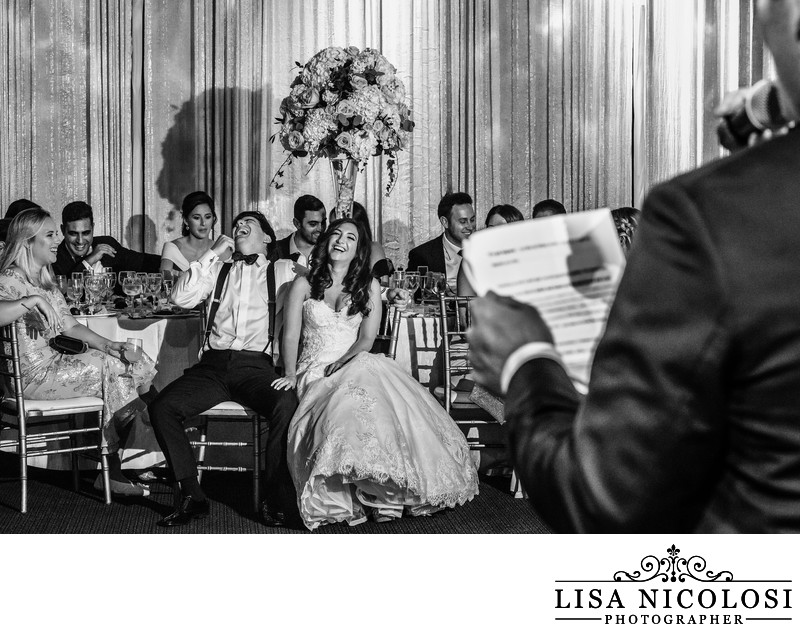 I hope your search has brought you to my website and I hope that you will consider me to photograph your wedding. I have over 15 years of experience and I can produce consistent results even in the most challenging environments.
I have been able to relax and make the staunchest "I hate having my picture taken" type person to actually have fun during the portrait segment of the day and thank me for doing so.
Photography is such a personal service. We are talking about your once in a lifetime day, your family and your memories! It should be one of your most important decisions in your wedding planning process.
Your photos will be the only tangible way to preserve your precious wedding memories.
I love to get to know my couples. And I would love to get to know you. Please get in touch with me today, I would love to be your wedding photographer and provide you with outstanding images and service so that you truly feel like you found "the best Long Island wedding photographer"!