Lisa Nicolosi Photography
Brecknock Hall Wedding Photographer
This wedding photo was taken at Brecknock Hall in Greenport during their Annual Veterans Giveback.
Peconic Landing in partnership with Brecknock Hall created this event to thank active military personnel.
Both the bride and groom are military personnel in the United States Air Force and were the 2018 winners.
Over 30 vendors, including myself donated their time, products and talent to this couple and it was such an enjoyable experience to be a part of this event.
I love the romance in this photo as the groom sweeps his bride off her feet as they have a loving moment together. It has "An Officer And A Gentleman" feel to it.
The Autumn foliage and crisp weather made for a colorful backdrop further enhanced by the light pouring through the bride's veil. Early November is one of my favorite times of year to photograph a wedding.
I used one off camera light to fill in the shadows on their faces.
Whenever, I use off camera lighting, my goal is to make it look natural.
Participating in this event was a great honor and a way to say thank you for the service and sacrifice that Jennifer and Trenton perform for our country and to respect our veterans and military.
Brecknock Hall is an historic Italianate style mansion with beautiful grounds and access to a private beach. If it should rain, you have a built in plan B, as the interior is lovely for photos too.
You can also get ready at Brecknock as there are 2 private getting ready suites. Both suites are beautifully furnished and are drenched with gorgeous natural light.
If it should rain on your wedding day, no worries; there are many wonderful niches inside the mansion to create beautiful wedding photos.
Whether you are planning an intimate wedding or a large one Brecknock Hall can accommodate your event.
If you have 80 or less guests you can have your wedding inside the mansion. If you have over 80 guests you can have your reception outdoors inside of a tent. Brecknock Hall has a very large cement patio for the tent to be installed on - which is nice as one would not have to deal with uneven ground, grass stains, mud or dirt.
As a Long Island wedding photographer, Brecknock Hall is one of my favorite venues to photograph at.
They only host one wedding at a time and your wedding will be the only wedding that day.
There are endless backdrops and niches for various photographic backgrounds.
If you are looking for a unique and elegant venue, I hope you consider Brecknock Hall and I hope that you consider me to be your photographer too.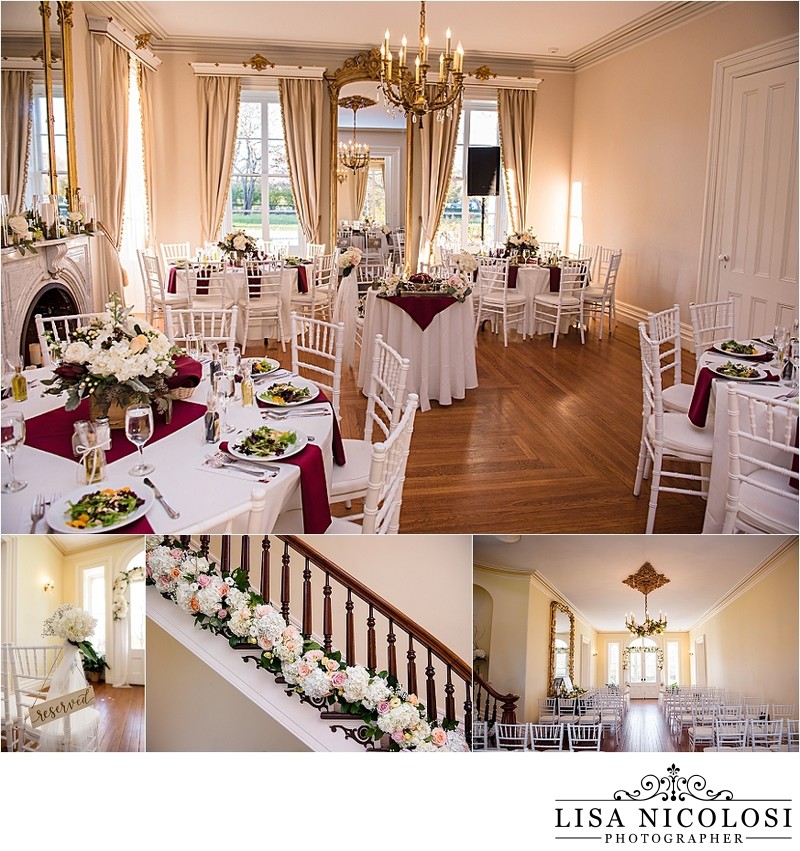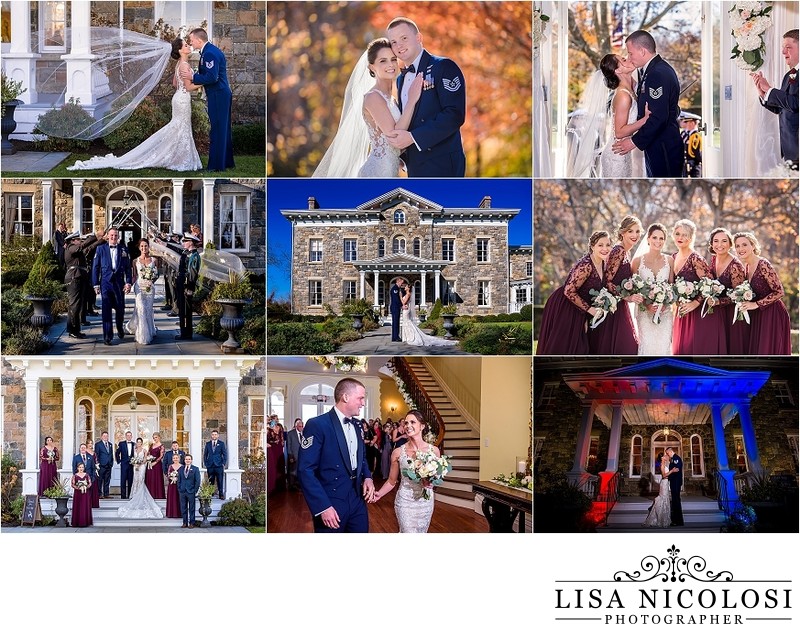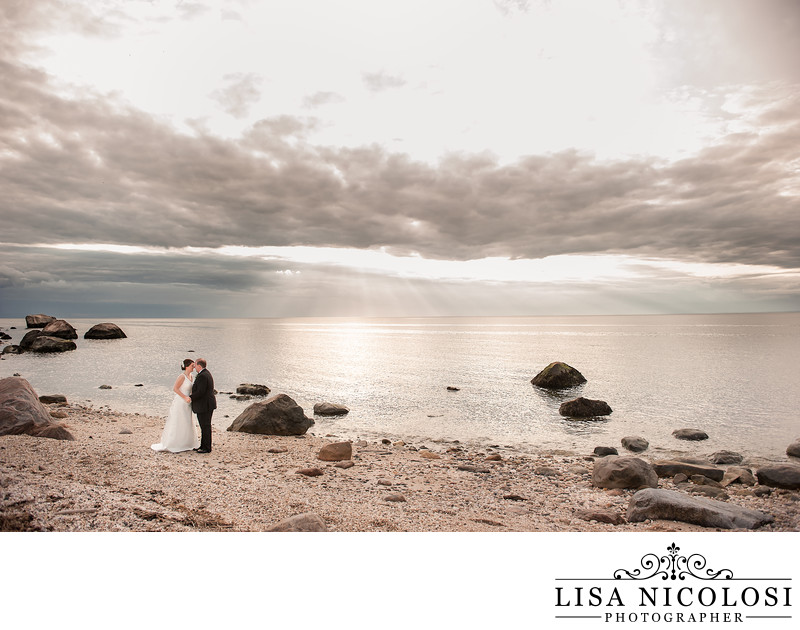 This beautiful view and access to this private beach is just an added bonus to your Brecknock Hall dream wedding.
Location: 1 Brecknock Rd, Greenport, NY 11944.