Lisa Nicolosi Photography
Bedell Cellars North Fork Wedding Photographer
Bedell Cellars is a gorgeous! And a most picturesque venue for a vineyard wedding on the North Fork.
Located in the town of Cutchogue, Long Island's wine country; it features some of the prettiest vines that grow amongst its' rolling hills.
This romantic bride and groom portrait in the vineyard shows off the beautiful landscape at Bedell Cellars.
In the month of June a field of purple catmint is in bloom which makes for stunning and romantic wedding photography.
Also, available for either an outdoor wedding ceremony or cocktail party is their charming apple orchard and great lawn.
Their cathedral barn like pavilion can host 200 wedding guests and their mahogany open air deck affords spectacular views of their grapevines as well as a great vantage point for soaking in the sunset.
For this photo, I was second shooting for my good friend Sherry Pickerell Photography.
I stood up on top of a picnic table that was nearby which gave me additional height allowing me to showcase the depth of the vineyard and leading lines of the vine posts.
I love backlit portraits, whenever possible; I position myself high and the sun behind the bride and groom I was able to incorporate the dramatic rim light which I love to use in my work.
This portrait is natural, affectionate and romantic which is always my approach to the bride and groom portrait photos.
Bedell is a family owned winery committed to sustainable farming and their handcrafted wines have achieved critical acclaim.
As a photographer who uses the medium of photography as an art form I especially value their appreciation of the arts and incorporating them into their 'artist series labels':
'CELEBRATING CREATIVITY AND QUALITY IN EVERYTHING WE DO, OUR ARTIST SERIES LABELS FEATURE SPECIALLY COMMISSIONED WORKS BY WORLD RENOWNED CONTEMPORARY ARTISTS.'
~ Bedell Cellars

Whether you are a Long Island native or are from out of town and want to plan a destination wedding on The North Fork, look to Bedell Cellars or even their sister vineyard, Corey Creek; which is equally as beautiful with it's rustic charm and scenic views.
Here are some images from The Tap Room at Corey Creek Vineyard which I also second shot for Sherry Pickerell Photography. This couple was from Chicago and they planned their destination wedding at Corey Creek Vineyards having visited the winery in the past and falling in love with it. Corey Creek Vineyard in Southold NY can seat up to 125 guests.
Intimate, private and elegant.
I cannot recommend either of these venues more highly as many others already have. Whether you are planning a wedding or event or even a day trip - plan to visit these outstanding wineries, you will be glad you did.
Corey Creek Vineyards Wedding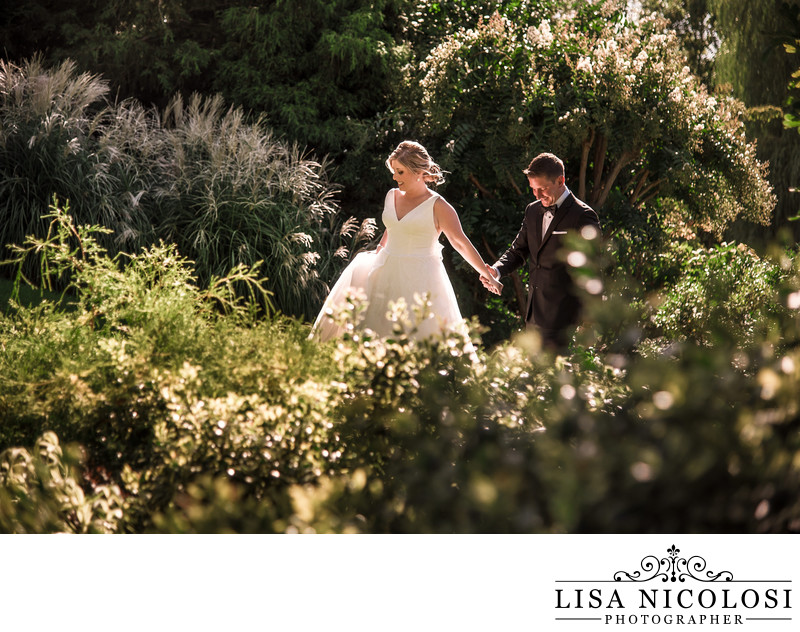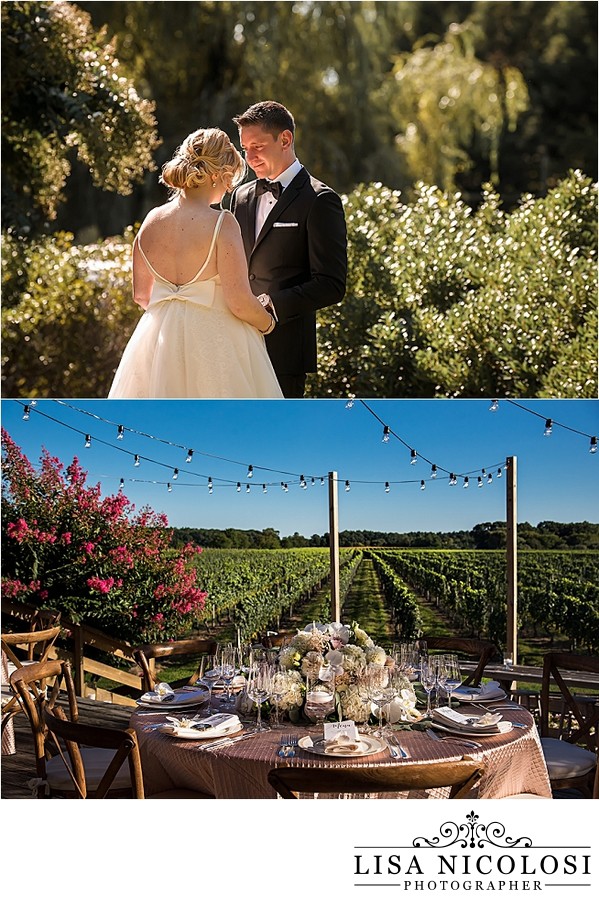 Location: 36225 NY-25, Cutchogue, NY 11935.